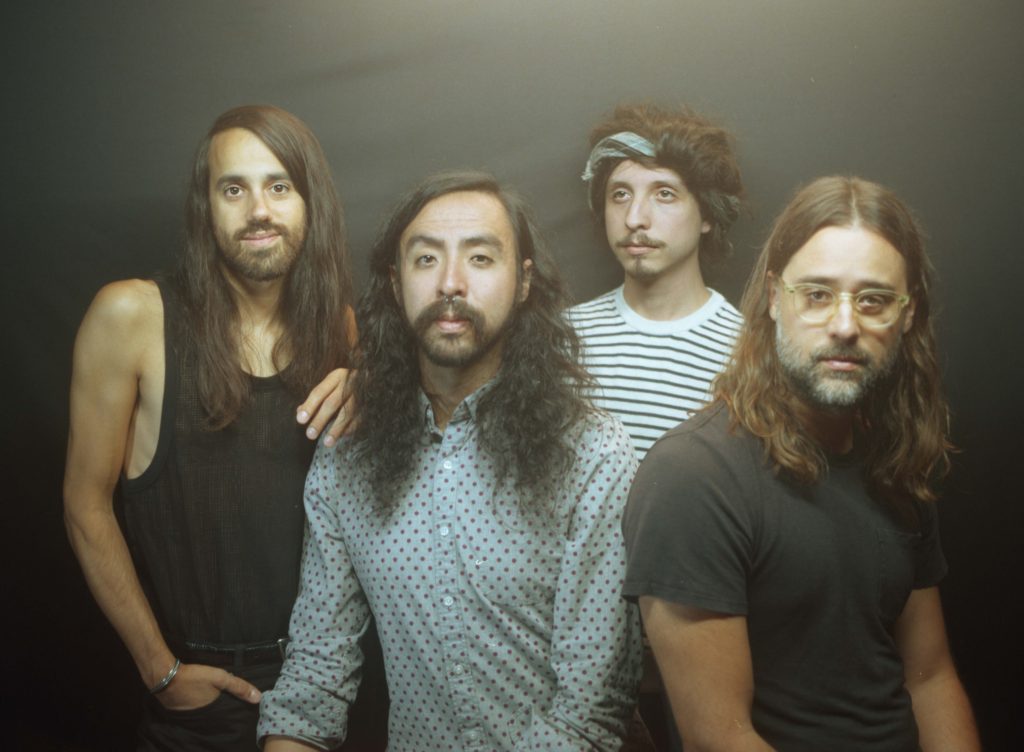 For this year's Otra Fest! I got the pleasure to interview The Bright Light Social Hour. The group is based out of Austin, Texas and their music has been described as being mood-punk/cosmic soul. Their songs has been featured in television shows like the CW's Riverdale, MTV's Teen Wolf, and Fox's Brooklyn 99. I interviewed Curtis Roush of The Bright Light Social Hour and asked about how it feels to have their music featured on those huge networks, who inspired them musically growing up, who is their dream person to play with, and more. Check out the interview below!
Q: How does it feel to be playing at the first ever Otra Fest? 
A: We've been coming to Corpus and specifically House of Rock for years, ever since we started touring. The scene and all those who support it there feel like home to us and we're stoked to see it develop into this festival.
Q: What is it like to have your music featured on networks like HBO and MTV? 
A: It's surreal. When we finally saw the placement of "Ghost Dance" in HBO's Vice Principals — immediately after Danny McBride talks about putting his foot in his student's ass — we couldn't stop laughing. Some of the shows we haven't watched and it's also a funny thought to know the music is floating out there.
Q: What are some influences you all had musically growing up? 
A: The great psychedelic tradition — stretching from the 60s with Pink Floyd and Texas' own 13th Floor Elevators; through the Krautrock of the 1970s like Can and Neu; the dreampop and shoegaze of the 80s, Cocteau Twins and My Bloody Valentine; all the way through contemporary psych like the Flaming Lips and Tame Impala. It's all relevant, inspiring, and creatively nourishing to us.
Q: For those seeing you all play for the first time at the festival, what should they expect from a performance like yours?
A: We've made some big changes to our live show recently. Our own Joseph Mirasole has been developing projections using video synthesis. We'll also be debuting a number of songs from our new EP, "Missing Something," coming out later this month.
Q: If you could tour with any musical act in the world, who would it be? 
A: Can we all have Prince back? I think we all need it right now. If not, then Kraftwerk.
Interview by Geri Lemmons