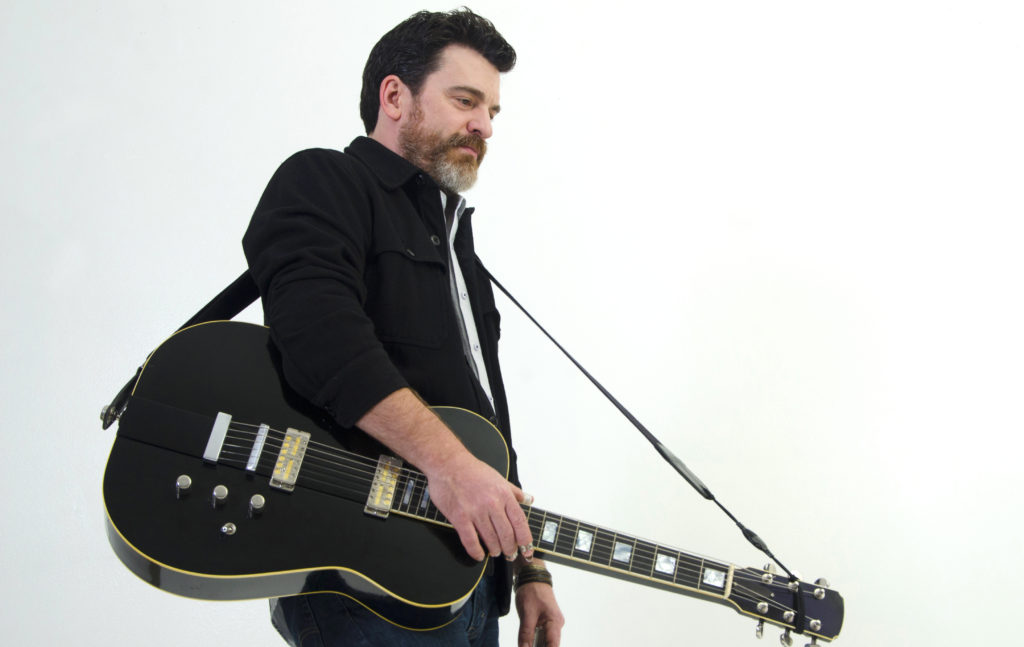 For ¡Otra Fest! I got the pleasure of interviewing Austin singer/songwriter Jeff Plankenhorn. Plankenhorn is a Texas based Americana artist and is the creator of the "The Plank" guitar. He has been playing music since he was 7 years old and has released 5 albums to date. In my interview, I got to ask Plankenhorn about the instrument he created and how it has influenced his writing, who his personal influences were and what he is looking forward to when coming to the first ever ¡Otra Fest! I also got to ask him about how it felt when his song, "Tooth and Nail" was named one of Rolling Stone Magazine's,  "10 Best Country and Americana Songs of The Week." Check out the interview below and find out more!
Q: What are you looking forward to when coming to ¡Otra Fest!?
JP: I always loved playing in Corpus. Great fans with love for blues, rock and country and House of Rock is no different. Stellar town to play any type of music.
Q: For people who are hearing you for the first time, what is the thing you want them to know the most about you?
JP: I love playing music and feel grateful everyday that this is how I make my living. Connection with the audience is everything to me. Experiencing songs together.
Q: With the instrument The Plank , what inspired you to design the instrument and how has it affected your songwriting?
JP: People used to ask me to play Dobro in rock bands and I could never get it loud enough. So I designed The Plank and had a luthier build me a Frankenstein guitar that is part Dobro, part lap steel, part electric. It has influenced my writing more than any other instrument. And melts together the worlds of music from bluegrass Dobro to Sacred steel gospel, blues, rock and country- it speaks it all. I'm just along for the ride.
Q: What artists, when you were younger, inspired you the most?
JP: Stevie Wonder and Willie Nelson. In my youth, they were the tops. Still are.
Q: What was it like being featured in Rolling Stone's "10 Best Country and Americana Songs of the Week" for your song Tooth and Nail?
JP: What can I say? It was a wonderful honor and I have to credit Ray Wylie Hubbard with the co-write and the inspiration. Not to mention 3/4 of the words, maybe more. Another huge influence on my music and my career.
Interview by Geri Lemmons